Dealey Plaza Paintball
Dealey Plaza in Virtual Reality on Steam.
This VR game/virtual tour is on Steam for HTC Vive or Oculus Rift
Buy Now
Dealey Plaza Paintball is a virtual reality game on steam. You can buy this title and play paintball or you can buy this title and take a virtual tour of the place of the assassination of John F. Kennedy in Dallas, Texas.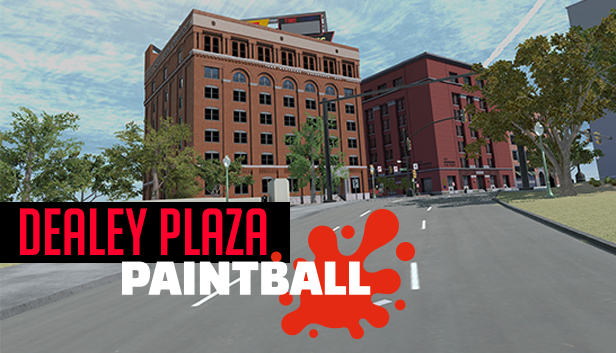 Privacy Policy
We collect anonymous information from you when you interact with our websites and apps. This data is either required by us to deliver the service to you, or used for the purposes of improving the service.
We also partner with selected online advert networks who may place cookies or similar technologies on your computer in order to understand your interests based on your online activities. They do this so they can tailor more relevant ads to you on other websites you might visit. With the exception of third parties you have given separate consent to under their policy, this data is completely anonymous - neither we nor any third party will be able to trace activity to a named individual.
If you do not wish to receive such tailored advertising, you can visit Network Advertising to opt out of most companies that engage in this kind of advertising (note, this will not prevent you from seeing ads, it simply means the ads you are shown won't be delivered using the targeting methods mentioned above).
Your information, whether public or private, will not be sold, exchanged, transferred, or given to any other company for any reason whatsoever, without your consent, other than for the express purpose listed above or for delivering a purchased product or service requested.
Your Consent
By using our website and apps, you consent to our privacy policy.
Changes to our Privacy Policy
If we decide to change our privacy policy, we will post those changes on this page.
Last updated May 19, 2017
Contacting Us
If there are any questions regarding this privacy policy you may contact us using the information below.